Common cosmetic surgery myths often dissuade prospective patients from pursuing cosmetic procedures. As the popularity of plastic surgery continues to rise in the United States, many people still hold common misconceptions about these procedures and the treatments that are available. Board-certified facial plastic surgeons think it is important to provide patients with truthful and valuable information prior to having any surgical procedure performed. Board-certified surgeons have excellent track records that back up their information. The following myths are common in the industry, and we want to set the record straight today.
Cosmetic Surgery Myths
Plastic Surgery is Risky and It is Not Safe
Inherently, all surgical procedures — whether cosmetic or medically necessary — have some risks associated with them. However, plastic surgery procedures are no riskier than any other surgical procedure. Cosmetic surgery procedures are performed by highly skilled and educated professionals who must be board-certified in order to operate on patients. When you work with an expert board-certified plastic surgeon, you are in the hands of a medical professional who is trusted by their patients and is highly regarded by their colleagues in the industry.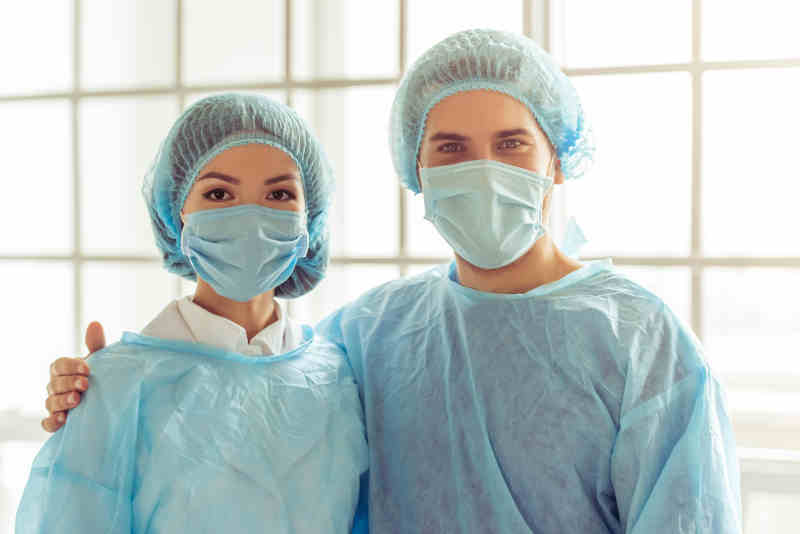 All Plastic Surgeons Are Created Equal
Some prospective patients think you don't have to spend more to get quality results. This is one of the worst misconceptions to have about cosmetic surgery, as your results are highly dependent on the surgeon that you work with for your procedure. If you opt for an inexpensive surgeon who can promise you quick results, you more than likely will be disappointed in the long run. You will want to work with a surgeon who has the educational background and professional experience to perform surgeries with the best results. Sometimes, this costs more money, but the patient is often glad to work with a surgeon who will take into account their individual needs rather than provide them with one-size-fits-all results.
Only the Wealthy Can Afford Plastic Surgery
It is not only wealthy people who want to look better and feel good about themselves. While not every insurance plan will cover a cosmetic surgery procedure, professional cosmetic surgeons work to provide affordable options so that patients from all walks of life have an opportunity to have improvements done by means of plastic surgery. They want to bridge the gap between this myth and the facts at hand.
All Cosmetic Procedures Involve Surgery
For patients who only require minor adjustments to their nose or other features in order to achieve their dream look, traditional surgical procedures are not always necessary. Now, prospective patients have the opportunity to have a non-surgical cosmetic procedure, which allows them to have a new and improved nose without an intensive surgical procedure. World-class cosmetic surgeons use dermal fillers like Restylane and RADIESSE to complete these procedures.
Restylane and RADIESSE are injectable fillers that are placed in the nose, allowing the surgeon to reshape the nose and make the necessary adjustments. These fillers provide instant results, giving patients the nose they have been looking for in a matter of hours. It is important that patients understand that these quick fixes do not always yield long-term results. Most patients must return to their cosmetic surgeon for subsequent procedures in order to maintain their new appearance.
Patients who opt to use Restylane will find that they need to return to the office within a couple of months to have a touch-up procedure completed. Patients who choose RADIESSE often need to come back within 6-9 months after having their first injectable rhinoplasty procedure performed. Both Restylane and RADIESSE are effective treatments and will yield the results patients want, but there is no truly permanent rhinoplasty other than a traditional surgical procedure.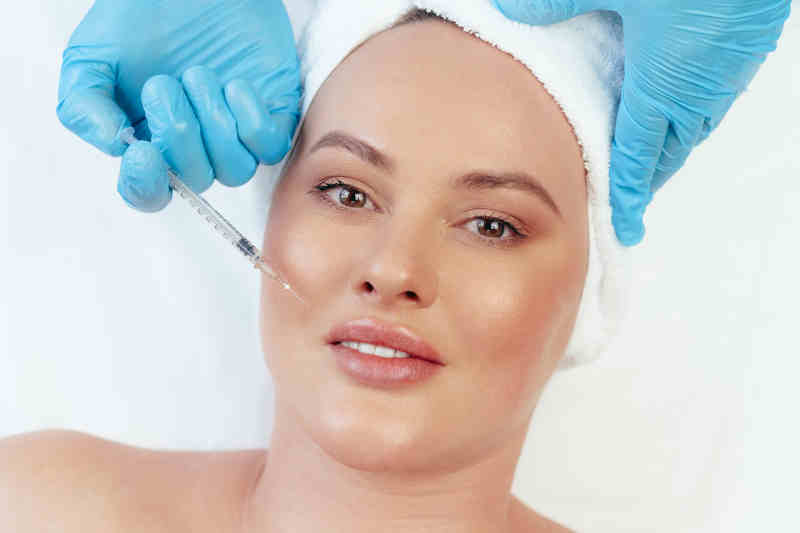 Consult Board-Certified Plastic Surgeons for Information and Facts
Board-certified plastic surgeons are often experts in the cosmetic surgery industry and believe in providing patients with a variety of options so that they can choose the cosmetic procedure that works for them. Many patients find the relative ease and quick recovery time of the non-surgical cosmetic procedures to be appealing and opt to use these dermal fillers. However, patients who are looking for long-term results should consider a plastic surgery procedure.
In order to decide which type of cosmetic surgery procedure will work best for you, contact a board-certified plastic surgeon's office today. The process begins with a free consultation appointment, where patients will discuss their goals and outline what they are looking for out of any procedure. Then, after a physical and mental evaluation, the cosmetic surgeon will determine if the patient is a good candidate for cosmetic surgery and will help you decide what will work best for you as a patient. At the end of the consultation, he will have drafted a custom plan of action to provide you with the results you desire.
The bottom line is there are a lot of things that people are going to say about cosmetic surgery procedures that are simply not true. You will want to talk with a medical professional about anything you might have heard or any misconceptions you might have about these procedures. Experienced plastic surgeons are happy to work with patients and talk with them about plastic surgery procedures that could benefit them in the long run, as well as address any questions or concerns they might have. It is crucial that patients are calm and comfortable before having any type of surgery performed. If you are wondering if cosmetic surgery is the right choice for you, set up your free consultation today.