Functional foods can also be great allies when it comes to improving existing health problems, such as constipation. Therefore, preventing diseases such as diabetes, cancer, high cholesterol, and others helps with fat burning and weight loss. Knowing what these foods are and including them on the menu is a way to balance the scales and strengthen your health through eating. Thus, you save and avoid expenses for health care, such as doctor appointments, exams, and medicines, and besides, it also intensifies weight loss.
If you are in the process of losing weight and want to know what these functional foods are, read on.
In today's article, we'll talk about 5 functional foods to enhance weight loss.
5 Functional Foods to Boost Weight Loss
Knowing all this, you're probably wondering: What are these functional foods anyway?
Next, we'll reveal what these functional foods are to help you lose weight. However, your part will be to incorporate them into your eating routine!
1 – Bitter Orange
Bitter orange is a plant widely used for medicinal purposes, as a dietary supplement for the treatment of people suffering from obesity.
This functional food can be consumed in several different ways, such as:
In teas;
Jams;
Sweets and jellies in general;
In the form of essential oil.
And even as a supplement in slimming capsules. Its function in the body is very comprehensive, preventing and treating various health problems.
In addition, it has properties capable of intensifying weight loss, such as:
Anti-inflammatory;
Digestive;
Appetite-suppressant;
Laxative;
Among others.
Bitter orange is able to promote an increase in the metabolic rate, due to its compounds that stimulate the burning of calories in the body.
2 – Apple Cider Vinegar
It is a mistake to think that this functional food should be used simply to add flavor to the food. Because apple cider vinegar has very beneficial properties for the body, fighting diseases and losing weight. The fermentation of apple cider vinegar makes it rich in enzymes that help:
Indigestion;
Stomach protection;
Acceleration for gastric emptying.
Apple cider vinegar also has important acids that contribute to better functioning of the liver and favor the body's detoxification.
The polyphenols contained in the food are powerful antioxidants, they help to protect cells against various alterations that cause disease.
3 – Ginger
Ginger is a spice still little used by the general population, but it has been used to intensify weight loss each day.
When included in the diet, this functional foods speeds up metabolism and contributes to the gastrointestinal system's relaxation. Its main functions are anti-inflammatory and antioxidant, but it is also known as a thermogenic capable of providing significant body fat burning. The consumption of this root can be done in several different ways, such as in teas, juices, salads, or flavoring water. It is noteworthy that it should be consumed in a moderate way, as excessive amounts can cause hypoglycemia in diabetic patients, or even in hypertensive patients, it can result in hypotension.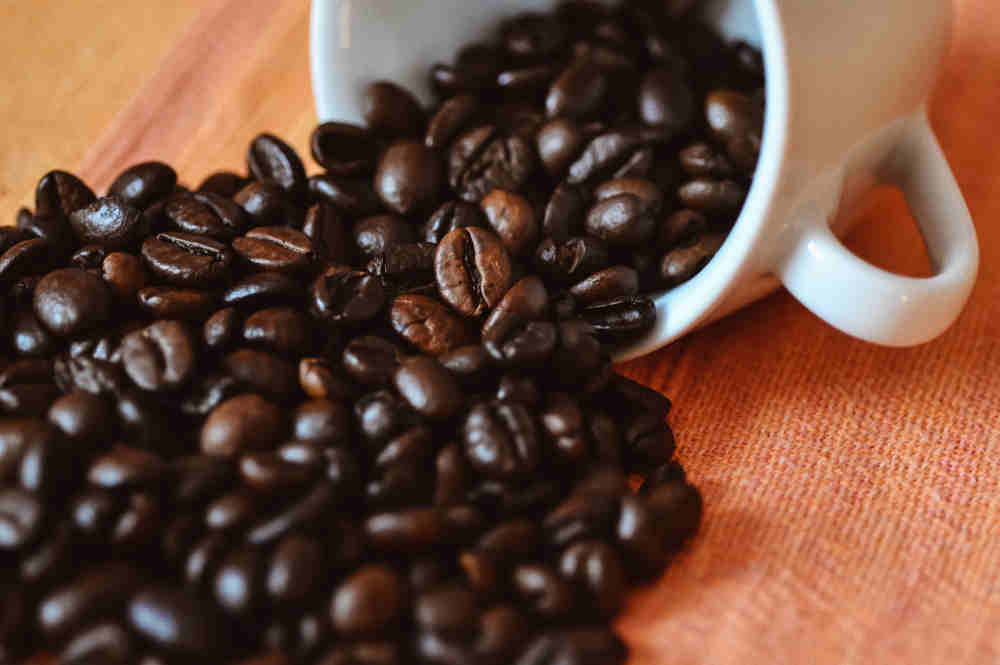 4 – Caffeine
Caffeine is a food capable of speeding up metabolism and stimulating the breakdown of body fat.
And for that reason, it is also considered among the foods to intensify weight loss. This is due to its thermogenic properties, in addition to increasing mood and energy. Caffeine for this purpose is usually consumed in capsules, found in health food and food supplement stores.
Among the main functions and benefits of caffeine are:
Increased muscle strength and endurance;
Improves the performance of physical activities;
Improves mood and well-being;
Improves the respiratory system;
Promotes slimming.
5 – Green tea
Anyone who has ever been in search of quick and healthy ways to lose weight, must have heard about green tea.
Its power is not only slimming, but mainly medicinal. After all, green tea has anti-inflammatory, anti-tumor, antioxidant, energizing, and hypoglycemic actions. The drink also has flavonoids, polyphenols, mineral salts, vitamins, catechins, alkaloids, and other essential health properties. The caffeine present in green tea, when combined with polyphenols, acts by causing thermogenesis in the body. And because of that, they take the body temperature and accelerate the body's functioning, which favors the burning of fat quickly and efficiently.