What is ethnic rhinoplasty? In the past, patients of different ethnicities avoided making appointments with cosmetic surgeons because they could not trust that their beautiful, natural ethnic features wouldn't be diminished or eliminated. However, as many expert surgeons have worked to provide patients of all different cultures and backgrounds with beautiful results that enhance their natural features, the number of ethnic patients has increased significantly. For instance, ethnic patients accounted for about 31 percent of plastic surgery procedures in 2011, according to data released by the American Society of Plastic Surgeons.
The Popularity of Ethnic Rhinoplasty
Of those procedures, rhinoplasty was one of the most popular choices. Most professional cosmetic surgeons have found this trend to be true with their ethnic patients. There is a wide variety of rhinoplasty procedure options available to patients, but the ethnic nose job procedure stands out as one of the most commonly requested surgeries. The ethnic nose job, which is also sometimes called the reduction rhinoplasty, is a procedure that aims to reduce the size of a person's nose or eliminate a bump that is common in certain cultures.
A professional facial plastic surgeon knows that ethnicity is an integral part of a person's identity. They recognize that there are people from many different cultures and backgrounds interested in rhinoplasty. This is why they feel it is essential to work with a person's ethnicity and not against it, as many other inexperienced surgeons tend to do during this procedure.
A highly-qualified facial plastic surgeon truly appreciates the human form and understands that different cultures and ethnicities define beauty in different ways. During this unique procedure, the surgeon's goal is to provide the patient with an aesthetically-pleasing nose while at the same time enhancing their natural ethnic features. This allows the patient to feel more self-confident without losing their background, heritage, and identity.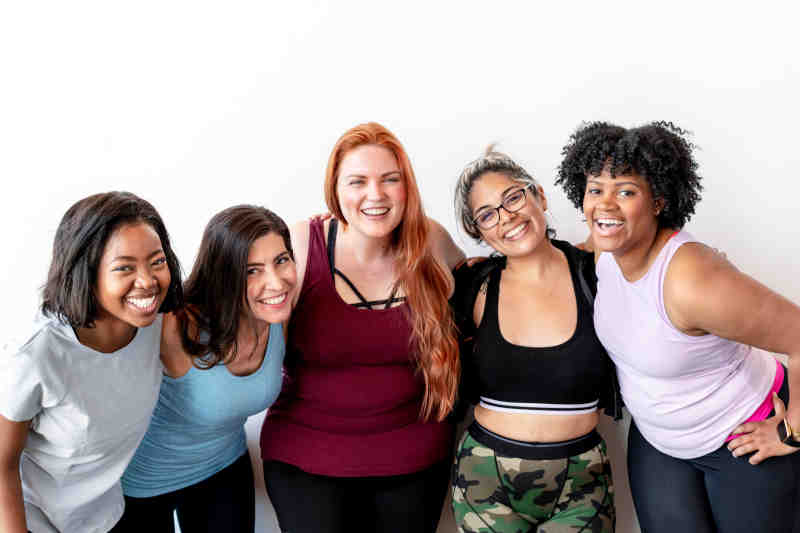 Ethnic Plastic Surgery Trends
Patients of different ethnicities no longer desire to have cosmetic surgery procedures performed in order to assimilate into Western society. In the past, patients wanted to look more like Caucasians rather than people from their native country. For instance, Irish immigrants to the United States were historically interested in the otoplasty procedure in order to blend in with other United States citizens.
African-American, European Jewish, and Arabic Patients
African-American patients, European Jewish patients, and Arabic patients have a tendency to prefer the nose job over other cosmetic procedures. While plastic surgeons in the past may have taken liberties during these procedures in order to provide patients with a Caucasian nose, today's expert surgeons know that ethnicity doesn't need to be diminished. In fact, it should be celebrated, and an ethnic rhinoplasty is the perfect way to enhance and complement a person's ethnicity.
Hispanic Patients and Trends in Latin America
The Hispanic population is more interested in procedures that accentuate their body curves, such as breast augmentations, tummy tucks, and buttocks lifts. Many surgeons consider this to be a cultural ideal as Latin American countries have a respect and love for their curvaceous bodies. Therefore, a professional cosmetic surgeon recognizes that Hispanic women appreciate their curves and do not necessarily want to diminish them in the same way that many Caucasian women do.
Asian Patients and Understanding Cultural Influences
Asian patients have a tendency to be more interested in eye procedures, such as double eyelid surgery and brow lift. This trend is sometimes seen as controversial because it can be misinterpreted to be a form of assimilation into Western culture. However, expert cosmetic surgeons note that it is simply a desire to enhance the look of the eyes. Through an extensive consultation process, a professional cosmetic surgeon works to ensure that every ethnic patient will get the results they desire without eliminating their cultural identity.
Ethnic Rhinoplasty for those of Middle Eastern Descent
For another example, a person of Middle Eastern descent who is interested in a rhinoplasty does not necessarily want to leave the operating room with a Caucasian nose. This patient might want to eliminate a hump on their nose, but that doesn't mean they want to ditch their Middle Eastern heritage. An expert facial plastic surgeon recognizes that the straight dorsum is the common genetic trait for Middle Eastern patients. Therefore, they would not place a scoped dorsum on a Middle Eastern patient during this procedure.
Cosmetic Surgeon with Expertise in Ethnicities
A highly-qualified cosmetic surgeon has taken the time to study the human body as well as the ethnic features of all different cultures and backgrounds, ensuring that any patient can get the natural-looking results they are hoping for out of their cosmetic surgery. So whether a patient wants an ethnic rhinoplasty performed, or they are more interested in enhancing their ethnic features through a facelift, there are expert cosmetic surgeons up to the task. Interested patients should take the time to set up a free cosmetic consultation to discuss their plastic surgery options.
Experienced facial plastic surgeons have worked with patients of all different heritages, backgrounds, and ethnicities. No matter if a patient is Caucasian, Middle Eastern, African, Greek, Hispanic, or Asian, an expert surgeon will sculpt and reshape a new nose that fits that patient's style, personality, lifestyle, and ethnicity. This customized plan of action is not easy to find, which is why it is essential to work with a board-certified professional surgeon.
A successful ethnic nose job will result in a patient who feels more confident about their own appearance and an improved sense of pride about their culture and ethnicity. It's a unique opportunity to improve you without giving up what is most important in your life — your culture and your family.