Like any surgical procedure, infection is a rare risk associated with any type of plastic surgery. However, prospective patients who work with an expert surgeon will find that the risk of infection is very minimal on average. About one percent of cosmetic surgery patients will suffer from an infection after their surgical procedure. The top surgeons of cosmetic surgery use care and precision to protect their patients from infection as well as provide them with natural-looking results.
Popular Cosmetic Surgery Procedures
One of the main reasons that patients wish to have cosmetic work done is to preserve their youth and bring back their self-confidence. With this in mind, it is not surprising that the facelift procedure is the surgery that is most often performed by cosmetic surgeons. Patients love that this procedure is quick and offers a short and relatively easy recovery process. They also enjoy working with board-certified facial plastic surgeons who specialize in facelift procedures. Whether a prospective patient wants a mini facelift or a revision facelift, finding an expert cosmetic surgeon is often the right choice.
The goal of any facelift procedure is to bring youth back to a person's face. This is done by removing excess skin, tightening the facial muscles, and repositioning the skin as necessary. Most patients find that when a facelift is complete, they do not see as many lines and wrinkles, and they appear as they did about a decade prior to the procedure. Ideally, the patient will look up to 10 years younger, and the results have been known to last for 8-10 years. But like all surgical procedures, facelifts come with the risk of infection.
Decreasing the Risk of Infection
Professional cosmetic surgeons use a combination of antibiotics and antiseptic treatments at the incision site to help protect patients from the risk of infection. At the same time, they use only clean, sterile equipment that has been properly taken care of prior to the surgical procedure. When working with a board-certified plastic surgeon, patients know they are working with an expert surgeon who only performs surgeries out of the best operating rooms that have the most advanced medical equipment available. While bacteria can still get into the incision site, most patients' bodies are able to fight off this bacteria and protect the area from infection.
Symptoms of Infection
While infections are rare in cosmetic surgery patients, it's important that all patients who are undergoing cosmetic procedures know the signs and symptoms of a post-operative infection. Patients should contact their cosmetic surgeon immediately if they noticed the following symptoms: increased pain at the site of the incision, redness or warmth near the incision, foul odor or discharge coming from the site of the incision, or a fever higher than 101.5 degrees.
Treatments for Post-Surgical Infections
Patients who do contract an infection after their operation is complete should not worry as an expert doctor will be able to quickly take care of the infection without compromising the results of the surgery. Typically, the incision would be opened once again and drained. Expert cosmetic surgeons work to ensure that minimal scarring occurs after this procedure. After the incision is closed up again, patients are typically prescribed oral antibiotics to fight off the infection. This treatment typically resolves most infections that do occur after plastic surgery operations. However, if a patient is experiencing a more serious infection, additional surgery may be required to fight it off completely.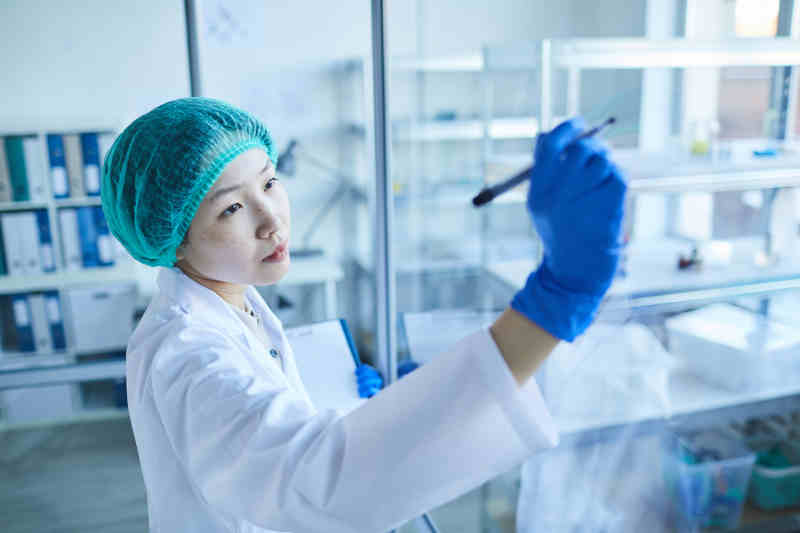 Having the Best Plan of Action
There are many different facelift procedures to choose from, and expert cosmetic surgeons recognize that each patient will have different goals and desires when it comes to this cosmetic surgery. A common choice is the traditional facelift procedure, which is the standard surgical operation that most people are familiar with today. Other options offered by experienced cosmetic surgeons include the mini facelift, the liquid facelift, and the revision facelift. Patients can set up a free consultation appointment in order to discuss the different procedures with a professional cosmetic surgeon and decide which course of action will be best for them as an individual.
Doctor's Instructions for the Recovery Period
No matter what type of surgical procedure a patient decides to have done, it is essential to understand that there will be a recovery period associated with the surgery. Most facelift patients will spend between 4 and 7 days recovering, and this resting period is vital to receiving the best results possible. There is minimal pain after the procedure, and most patients are able to manage their pain through the use of oral pain medications prescribed by the surgeon. After a week, most people return to their regular daily lives. However, the newly-stretched skin is vulnerable, so it is extremely important that patients wear sunscreen at all times after the operation.
Whether a patient has undergone a facelift procedure or several cosmetic surgery procedures at once, there is a risk of infection associated with the procedure. Any type of patient can come down with an infection, but when working with an expert surgeon, the risk is greatly minimized. Board-certified cosmetic surgeons treat every patient as an individual and create a customized plan of action for all stages of the surgical process.
This means every patient receives personal pre-operative and post-operative care instructions, as well as a custom surgical plan to address their individual needs. For more information and to find out if you are a good candidate for cosmetic surgery, set up a free cosmetic consultation with a board-certified cosmetic surgeon today.